Call us! +385 (0)1 4825 035 / +385 (0)99 4825 035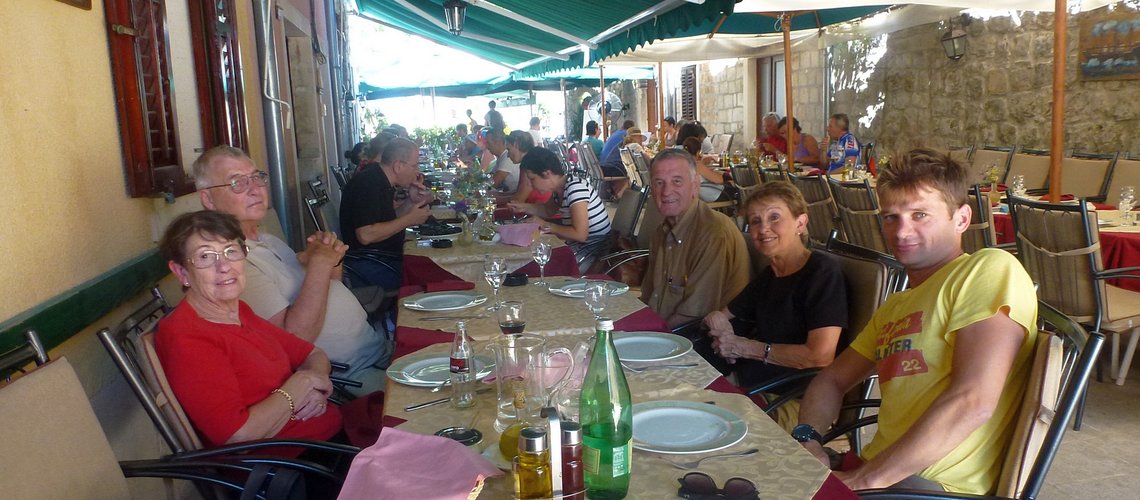 Meet the team behind Tours of Croatia
Meet the team behind Tours of Croatia
Tours of Croatia is the brainchild of Igor Subotić and Davor Miškić, travel industry professionals with a passion for introducing visitors to the many wonders Croatia has to offer.
Igor and Davor also operate ZagrebTours, a boutique tour company offering customised private tours of Croatia and the surrounding region. They founded Tours of Croatia to cater to people who want to explore this stunning country with a small group of like-minded travellers.
Davor Miškić – licensed guide / professional driver

With 16 years of tourism experience under his belt, Davor seems to know everything about…well, everything! He's a politics and history buff, a shameless foodie and a dedicated genealogist. If you have any Croatian heritage, Davor will leave no stone unturned in helping you find out more about your ancestors.
Davor's unquenchable thirst for knowledge is why he's our chief tour designer here at Tours of Croatia. He is always on the lookout for more amazing locations, exciting experiences and once-in-a-lifetime events to work into our small group tours. He loves his job and is great at working with travellers of all ages, from 1 to 81.
Davor is married with two children, Marla and Bartol. He has a dog named Crni and a pet turtle called Kvrga.
Email: davor@toursofcroatia.com
Phone: + 385 (0) 99 4825 035 385
Igor Subotić – MA Information science and Phonetics

Igor is Tours of Croatia's behind-the-scenes mastermind. He is responsible for making sure all of our systems run smoothly so you can enjoy the best holiday of your life.
Igor caught the adventure bug at a young age, joining the boy scouts when he was 12 (so if you ever need help putting up a tent, he's your man). He's been in travel business for more than 15 years, helping thousands of satisfied customers and gaining the skills and knowledge necessary to give you the perfect small group Croatian experience.
When he's not working, Igor enjoys mountaineering, sailing (he is a fully qualified boat captain) and spending time with his wife Mirna, daughter Ida.
Email: igor@toursofcroatia.com
Phone: +385 (0) 91 5331 667